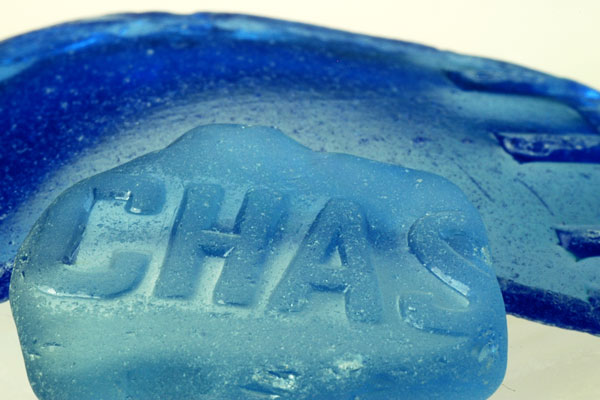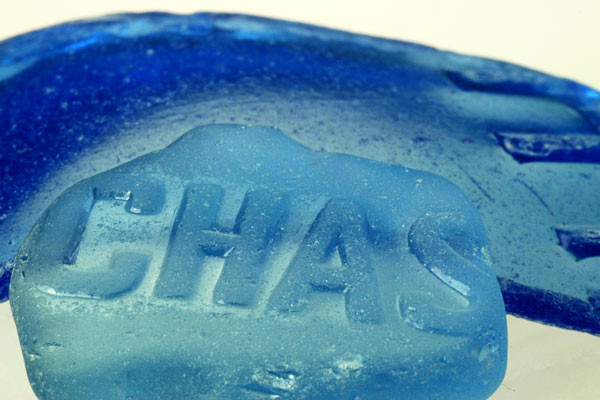 I have a special fondness for sea glass with words. It's like I've found a clue. Or sometimes it's a message from the Great Beyond.
Chase. What am I chasing?
I'm chasing something. With fierce determination.
Freedom. That's why there are flames coming out of my heels and my reflection is a blur. I don't relax. I chase.
But the biggest irony of all is that in my quest for freedom, I have given up so much freedom. The freedom to read novels in the evening and paint on Saturdays. The freedom to write poetry late into the night. The freedom to do nothing.
No time for that.
But there is still time for sea glass.
Photo:  Cobalt blue sea glass found on north shore of Lake Erie. By Christina Friedrichsen.