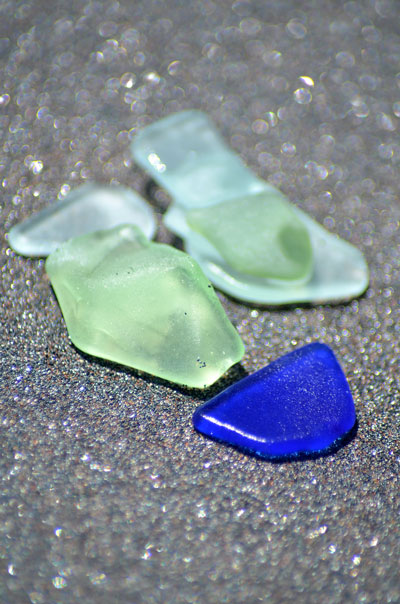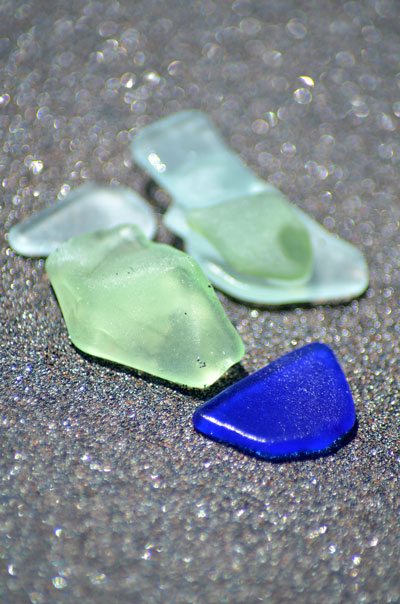 One of our favourite beaches for sea glass was Seacliff in Leamington, Ontario. Note the past tense.
The last four or five times we've been there, it's been slim pickin's. The water level is way up this year, so I think this might have something to do with it. Admittedly, we've only been there a handful of times within the past year, so perhaps if we went more often we would find bucketfuls like we used to.
Seacliff used to be a great place to find old glass. We found plenty of lavender sea glass on the beach, and my one and only bottle stopper.
I haven't given up on it yet – but I think we'll wait for a strong south wind before we head out again.
The photo above shows today's catch. I left out a few of the 'uncooked' pieces.