I'm pretty astounded at the amount of sickeningly beautiful Victorian sea glass pottery comes out of the U.K. Check out this current listing on eBay.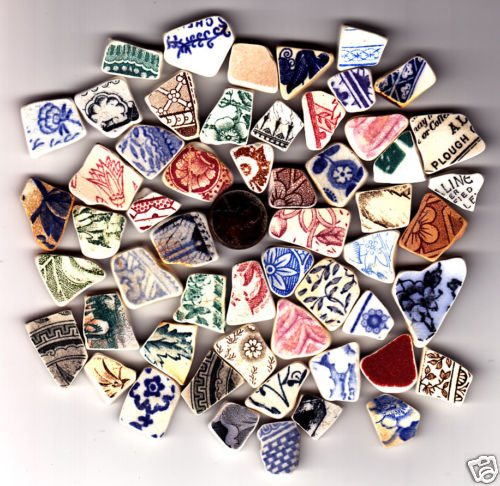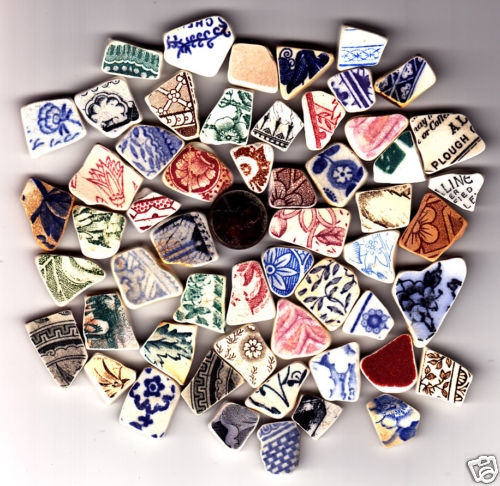 Drool. Look at those gorgeous colours and patterns!
Lake Erie cannot, will not, nada nada nada compete in the realm of ornate sea glass pottery. I've only found a small handful of dinnerware pieces. That said, it does kick up a few fine rustic shards of earthenware pottery. I quite like the simple, water-beaten shards that I have found. Very earthy. I think they will make some fine jewelry. Here are some photos I took today of some of my sea glass pottery.