This is the sea glass pottery that I have collected on the north shore of Lake Erie in the past year. The earthenware obviously outnumbers the other types of sea glass pottery shards.
There is something primal and beautiful about earthenware shards. I haven't made anything with them (not sure that I will), but I love the look of them heaped together in a bowl. (I display them in a large clear bowl that we got as a wedding gift.)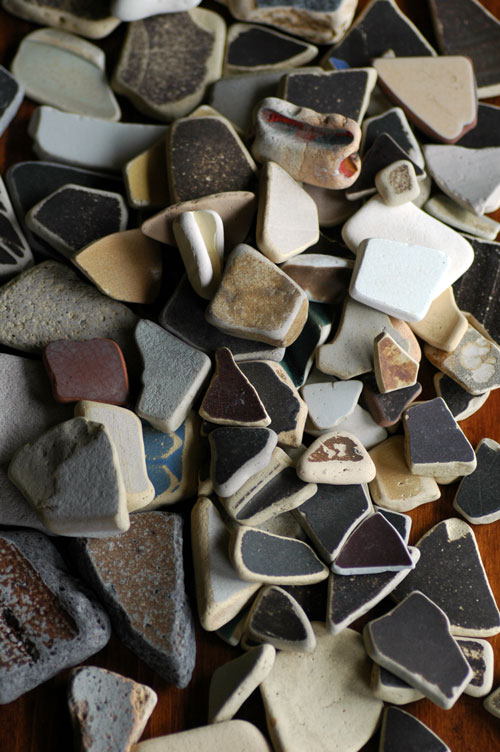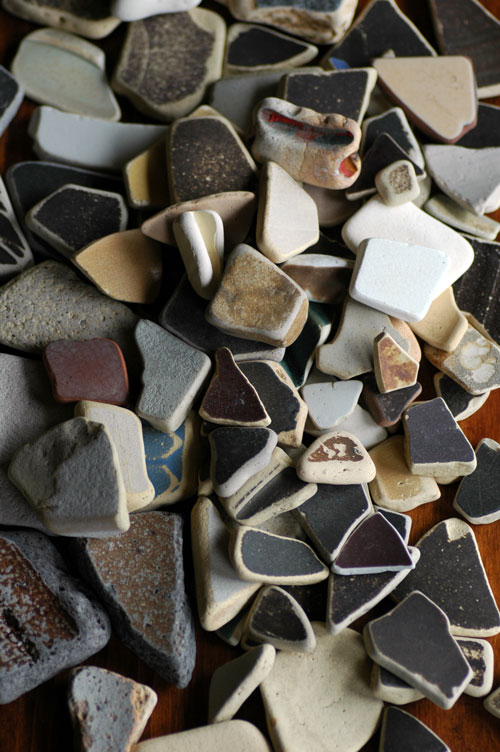 Pottery shards in solid colours are always fun to find. I think the small ones would make lovely charms grouped together on a bracelet.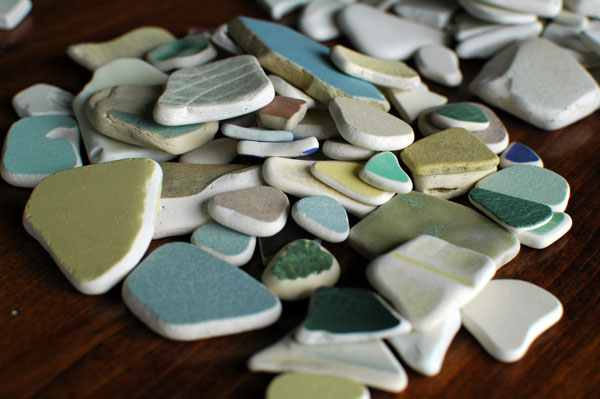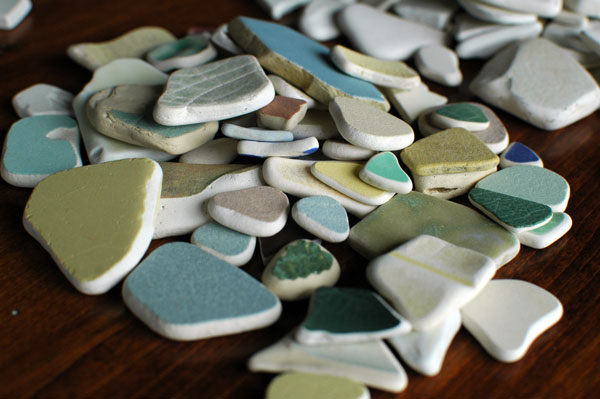 The biggest thrill is to find a piece of pottery with a pattern. Many of these would make superb pendants. But the prettiest ones are not mine. My daughters have keen eyes for pottery shards – they always seem to find the nicest ones.