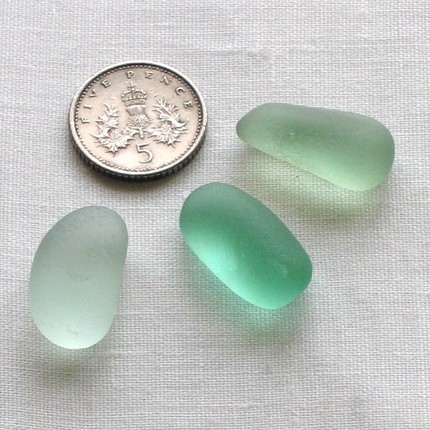 I have sea glass envy. I would travel to England just for the sea glass – even though I hate flying in a very, very, very, very, very big way.
I see photos of perfectly frosted, round gems – plucked from English shores, and shake my head; if only I would have known about sea glass 18 years ago when I was backpacking in Britain. Then again, it's doubtful I would have been able to jam much into that already crammed-to-capacity backpack.
Someday I will visit Britain once again carrying an empty suitcase, instead of a backpack.
Photo: Tideline Designs